Quill Intelligence
#ResearchRevolution
Quill Intelligence is a boutique research firm grounded in the principles of the #ResearchRevolution.  Deep, broad unconventional thinking to find patterns in vast amounts of data which elucidate predictive thought leading market intelligence to institutional investors
Led by a former advisor to the Fed, Quill understands the data central banks focus on in making interest rate decisions
Our keen insights into the thought process and data gathering techniques of the Fed are not readily available to the public
Connecting the influences of global central bank policy, liquidity flows and economic data to devise investment strategy
We predict global macro-economic trends and their impact on global growth, interest rates, equity markets, real estate and commodities
Quill's broad based analytics identifies trends and provides historical context for current market conditions and future outlook
Unique perspective in the accumulation of survey and ancillary data sources enhances our predictive ability to pin point changes in hard data
Labor market analysis using leading indicators and proprietary models to anticipate cyclical inflection points
Our framework to identify trends in major economic data through proprietary analytics of "soft" data and unique indicators drive predictive research
Identifying unseen correlations between highly differentiated data points to formulate theses of future economic activity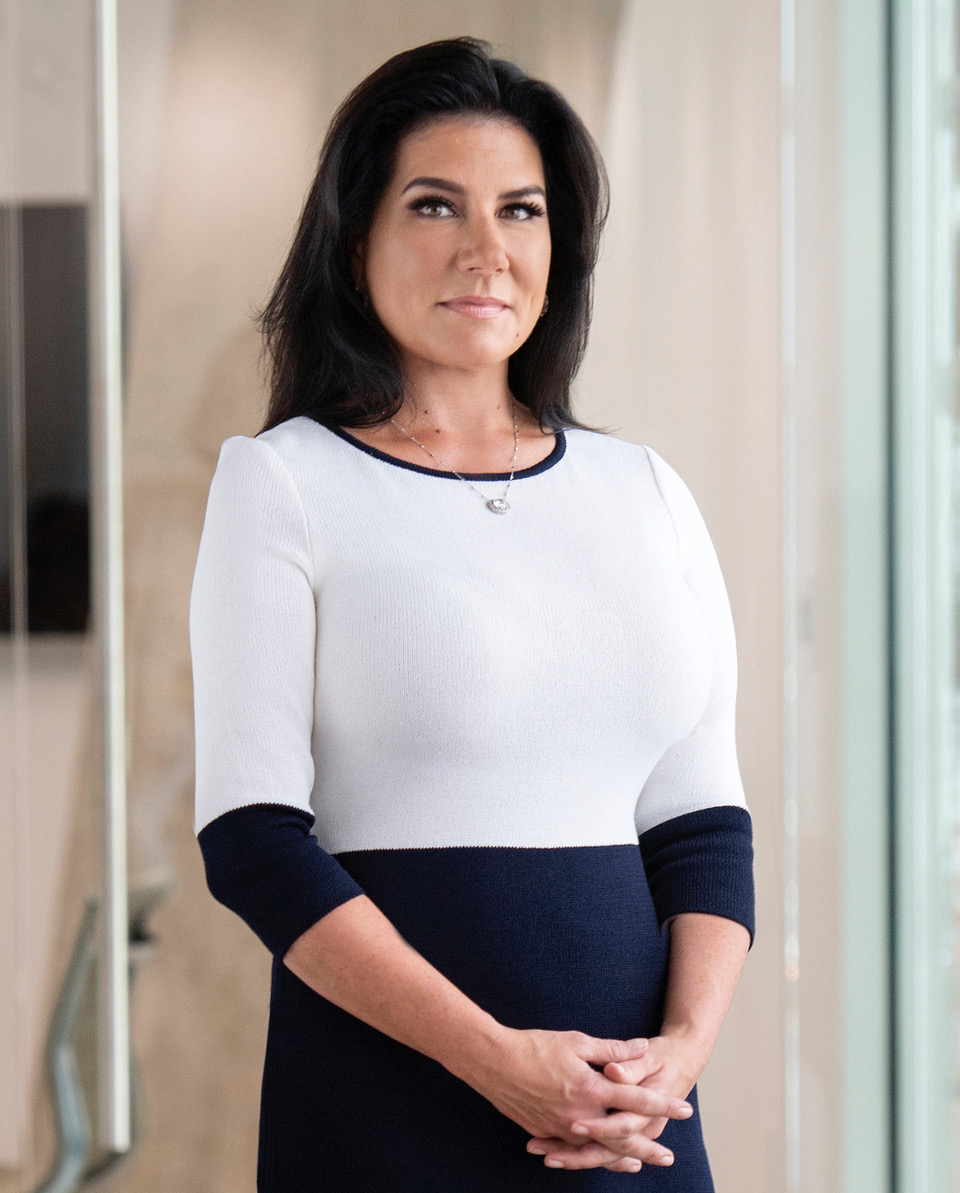 Danielle DiMartino Booth, CEO
As Founder & CEO of Quill Intelligence, DiMartino Booth set out to launch a #ResearchRevolution, redefining how markets intelligence is conceived and delivered
To build QI, she brought together a core team of investing veterans to analyze the trends and provide critical analysis on what is driving the markets – both in the United States and globally
A global thought leader on monetary policy, economics and finance, DiMartino Booth founded Quill Intelligence in 2018
She is the author of FED UP: An Insider's Take on Why the Federal Reserve is Bad for America (Portfolio, Feb 2017), has a column on Bloomberg View, is a business speaker, and a commentator frequently featured on CNBC, Bloomberg, Fox News, Fox Business News, BNN Bloomberg, Yahoo Finance and other major media outlets
Prior to Quill, DiMartino Booth spent nine years at the Federal Reserve Bank of Dallas where she served as Advisor to President Richard W. Fisher throughout the financial crisis
Her work at the Fed focused on financial stability and the efficacy of unconventional monetary policy
DiMartino Booth began her career in New York at Credit Suisse and Donaldson, Lufkin & Jenrette where she worked in the fixed income, public equity, and private equity markets
DiMartino Booth earned her BBA as a College of Business Scholar at the University of Texas at San Antonio: she holds an MBA in Finance and International Business from the University of Texas at Austin and an MS in Journalism from Columbia University.


The Daily Feather is a forward-looking snapshot of the most pressing developments on the macroeconomic and investing fronts. The QI team collaborates to pinpoint where the economy is in the cycle – expanding, inflecting or contracting. Institutional investors, traders and hedge funds utilize the timeliness of the Feather to anticipate movements in the markets and position themselves nimbly and profitably.

The Weekly Quill provides a deep analysis into a broad range of subject matters ranging from the Federal Reserve, global monetary policy, earnings season, asset allocation strategy, commercial and residential real estate, private equity, public pensions and every aspect of the growing fixed income markets. The aim of the Quill is to help investment managers and chief investment officers position their portfolios for the medium and long-term.
CLICK SAMPLES ABOVE TO DOWNLOAD
"Danielle DiMartino Booth served as my eyes and ears on the Street when I was President and CEO of the Dallas Fed. I relied on her ability to mine intelligence from her diverse network. Danielle was gifted in reading between the lines to discern what wasn't being said.  I value her insight to this day."
– Richard Fisher, Former President and CEO The Federal Reserve Bank of Dallas.
"Danielle entered the Dallas Fed armed with knowledge and access to data that no one else had nor thought to obtain. That knowledge made her a valuable asset, which then allowed her to gain an understanding of how the Fed works from the inside. I'm not aware of anyone else having this combination of experiences, which gives her the ability to provide powerful commentary on financial markets that are unlike anything else I've found."
"Although I am constantly overwhelmed with an onslaught of macroeconomic research, I make it a point to read Danielle's work each week. Her unique perspectives gained working for the Federal Reserve– are invaluable.  All serious investors should read her work on a regular basis."
"In Venture Capital, much value is created by a correct contrarian notion about the future.  Danielle is the ultimate "outsider's insider," and her concise analysis of the pulse of the economy helps me gauge when to zig when others zag."
"She makes you think outside of the box:  Danielle first grabs your attention with her "opening monologue."  The tease will be a title, or a quote, or perhaps a movie reference and you wonder – OK, where is this going today?? And then the reward.  Invariably she will address an investment topic that you had not paused to think about… and now realize is indeed important.  Best of all, her analysis and conclusions are real Value Added."
Join the #researchrevolution
Whether you are an individual investor or portfolio manager joining the #ResearchRevolution will escalate your alpha.