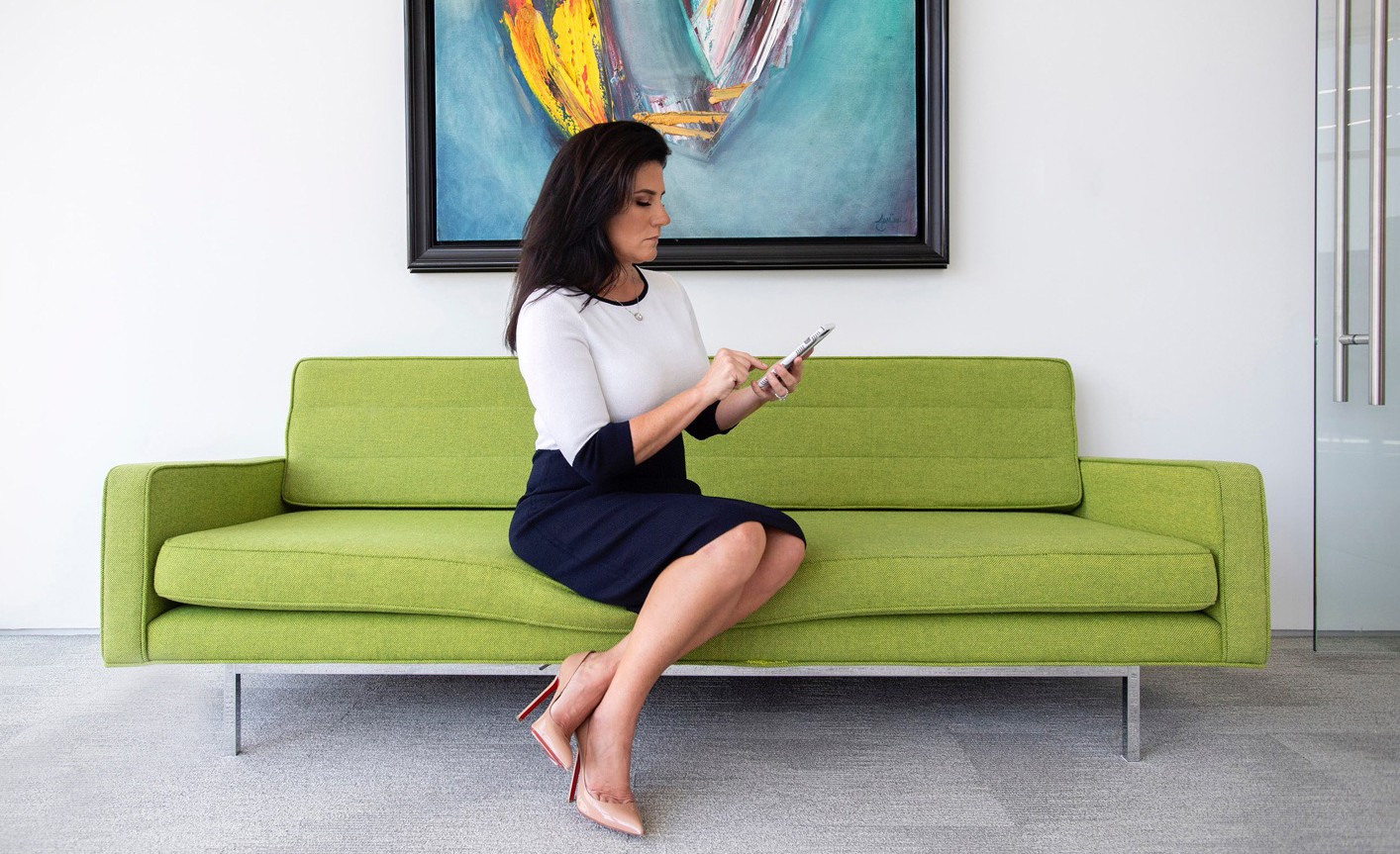 Welcome To Our 1 Year Anniversary 
We at Quill Intelligence could not be any prouder to report that we have indeed lived to tell. This week marks the one-year anniversary of the first Daily Feather. From our first reader to you, if you're the latest addition to the QI family, we can't thank you enough for the feedback and encouragement to do what we do best – chase cycles. With that, we thought it best to circle back to the start of 2019 with the quickest of reviews of our three big calls for the year and then look ahead to the next three developments we foresee as we forge into the second half of the year at the end of this week.
To download your free Feathers detailing our predictions and updates please continue to scroll down.
Meet Danielle DiMartino Booth
For the past 4 years publisher of the acclaimed Weekly Quill investing newsletter
Former Advisor to the President and CEO of the Dallas Fed during the Great Recession
Best Selling Author of Fed Up, a behind the scenes firsthand look into the Federal Reserve
Top 10 Voice on LinkedIn, 2016, 2017, 2018
Current Regular Commentator on CNBC, Bloomberg and Fox Business.
Regular contributor to Bloomberg View
International speaker on finance, investing and economics
Former daily Global Financial columnist for the Dallas Morning News
VP Credit Suisse/Donaldson Lufkin Jenrette, where she researched and wrote the firm's weekly financial market commentary distributed to CEOs and CFOs nationwide
Who Should Subscribe
Anyone who manages money or has reason to care about the global economy.  This includes investors, financial advisors, investment managers, CEOs, CFOs, corporate strategists, and policy makers and academics.
Introducing The Daily Feather
The Daily Feather is a new report produced by Quill Intelligence.  Each report will provide an insight analysis by Danielle DiMartino Booth and her Quill team based on deep research to find the inflection points and the weak signals that drive tomorrow's statistics. 
Quill Intelligence is focused on risk management and contrarian analysis that, through its innovative research techniques, identifies risks and opportunities.
Wall Street exists to sell long positions. We exist to tell you what you need to know to judge their claims.
The Daily Feather is agenda free. We are only selling insight and information and have no political axe to grind.
Deep insider understanding of how the Federal Reserve and worldwide central banks think and operate.
Extensive network of Wall Street heavy weights feeding the team with insider knowledge.
The Feather Team brings a combined 100 years of knowledge and experience in economics, finance, investing and geopolitics to provide balance and context.
Succinct bullet pointed "Very Important Points" (VIPs) lead the daily report to give a quick overview of the day's Feather.
Proprietary graph of data related to the day's Daily Feather.
The Feather will show you the core trends, inflection points and weak signals that cuts through the background noise to tell you what matters and what is hype.
"Danielle DiMartino Booth served as my eyes and ears on the Street when I was President and CEO of the Dallas Fed. I relied on her ability to mine intelligence from her diverse network. Danielle was gifted in reading between the lines to discern what wasn't being said.  I value her insight to this day."
– Richard Fisher, Former President and CEO of The Federal Reserve Bank of Dallas.
"Danielle entered the Dallas Fed armed with knowledge and access to data that no one else had nor thought to obtain. That knowledge made her a valuable asset, which then allowed her to gain an understanding of how the Fed works from the inside. I'm not aware of anyone else having this combination of experiences, which gives her the ability to provide powerful commentary on financial markets that are unlike anything else I've found."
"Although I am constantly overwhelmed with an onslaught of macroeconomic research, I make it a point to read Danielle's work each week. Her unique perspectives gained working for the Federal Reserve– are invaluable.  All serious investors should read her work on a regular basis."
"In Venture Capital, much value is created by a correct contrarian notion about the future.  Danielle is the ultimate "outsider's insider," and her concise analysis of the pulse of the economy helps me gauge when to zig when others zag."
"She makes you think outside of the box:  Danielle first grabs your attention with her "opening monologue."  The tease will be a title, or a quote, or perhaps a movie reference and you wonder – OK, where is this going today?? And then the reward.  Invariably she will address an investment topic that you had not paused to think about… and now realize is indeed important.  Best of all, her analysis and conclusions are real Value Added."
Our 1 Year Anniversary Offer
A full month for only $25
that's 50% off our standard rate!
Address required for sales tax, Credit Card details on next page
After your $25 month you will be charged the standard rate of $50/month.  No Refunds, Cancel Anytime.
DAILY FEATHER SIGN UP FORM