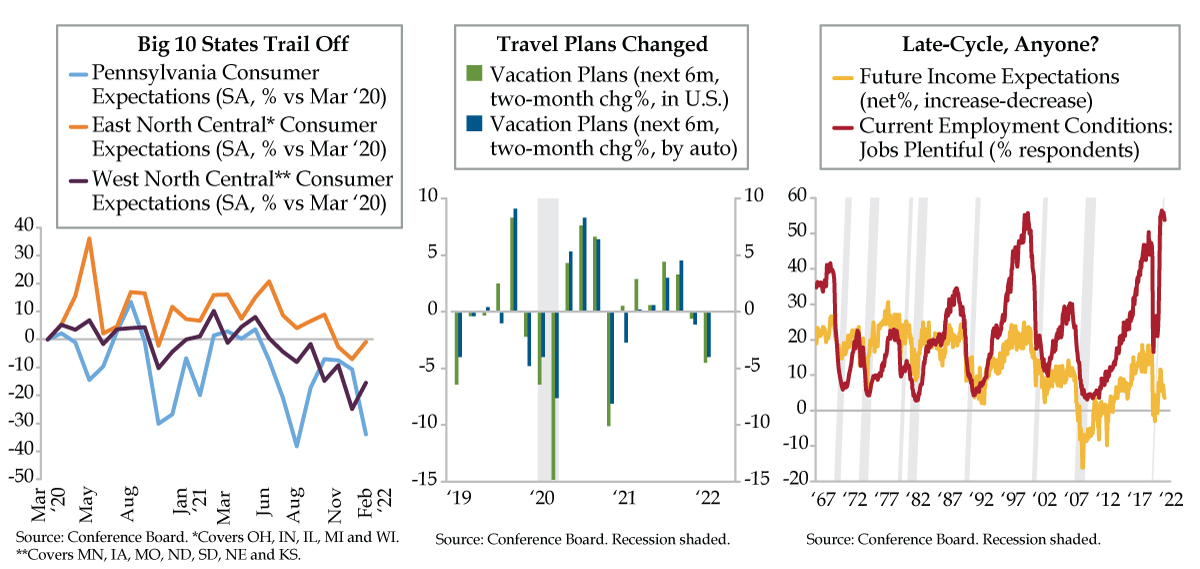 Type 10 = 14 into an Excel spreadsheet. It yields a 'FALSE' result. But what of the NCAA? The Big Ten conference is comprised of fourteen member institutions: Illinois, Indiana, Iowa, Maryland, Michigan, Michigan State, Minnesota, Nebraska, Northwestern, Ohio State, Penn State, Purdue, Rutgers, and Wisconsin. The history dates to 1895 at Chicago's Palmer House hotel, where then-Purdue president James H. Smart and other school heads crafted principles to regulate intercollegiate athletics. In 1917, the media first referenced the "Big Ten," which it was. 'Math-busting" was still decades off. It wasn't until 1990 that Penn State was voted in as the conference's 11th member. The 2011 addition of Nebraska upped the total to 12. And in 2014, Maryland and Rutgers rounded out the full 14. With that, almost 9,500 students were playing on 350 teams at 14 schools in the Big Ten.
10 = 14 = 11. The 14 Big Ten conference schools are domiciled in 11 adjoining states that stretch from the Mid-Atlantic to the East North Central (ENC) to the West North Central (WNC) divisions in the Lower 48. It's because this area jumped out at us when parsing yesterday's Conference Board consumer confidence data that the collegiate conference came to mind.
Since the pandemic hit two years ago, forward-looking consumer expectations have been on a wild ride. That's understandable as American households had never experienced a public health emergency of a global magnitude that forcibly shuttered the economy. Against this backdrop, whipsawed by massive bouts of fiscal drunkenness and subsequent hangovers, this once slow-moving indicator traced out a quadruple dip through September 2021. A minor December reprieve culminated in a fifth fallback to start the year. For perspective, February's 87.5 headline stood just 0.8% above the March 2020 low point of 86.8.
Peering over the horizon, there are stark differences across regions. Expectations among those in the Pacific (43.6%) and in New England (19.4%) are significantly more optimistic. On the same basis, Mid-Atlantic states occupants (from NY/NJ/PA) also beat the nation (8.4%), but Pennsylvania held back the results (-33.9%, light blue line). Continuing on, with reference to the Big 10 regions abbreviated above, were notable laggards ENC (-0.8%, orange line) and WNC (-15.5%, purple line). Notably, consumer expectations in the three with negative signs in front of them have been sliding below their initial post-pandemic lows for an extended period: Pennsylvania for eight months, ENC for three months and WNC for seven months.
Every other month, the Conference Board queries vacation plans. In a swift reversal from last year, even as Spring Break knocks on the door, travel plans tumbled in February. More specifically, plans within the U.S. fell 4.5 percentage points in the two months ended February (green bars), while those sketching out road trips were tempered by 4.0 percentage points (blue bars). Will Interstate 75 South be the road less traveled to warmer climes this spring? February also marked the first back-to-back (two-month) post-pandemic declines for both metrics.
Looking back at the short run in the vacation plan series, we draw a distinct parallel to the deterioration that unfolded at the end of 2019, when global trade was poised to contract for a full year, a phenomenon that's always preceded U.S. recession. In continuing our long-standing tradition of dismissing coincidence, we'd remind you that the Big Ten states are one in the same with the U.S. industrial heartland which sports the highest manufacturing intensity.
Adding to what we believe to be an unfolding industrial recession, consumers' checking accounts aren't getting near the same direct deposit love they did from Uncle Sam in 2020 and 2021. With deference to the Street's "services spending will pick up where goods spending left off" narrative, absent the special boost from these extra monies, 2022 discretionary travel spending should decline. Of all household budget line items, travel can be scaled back with the least in the way of penalties.
What's replaced the canceled trips is bulging credit card bills. According to the Federal Reserve's weekly commercial bank tally of assets and liabilities, credit card borrowing is soaring north of a 12% annualized rate in the six months ended February. As recently as 2021's summer quarter ended June, the six-month trend of this most discretionary of debt measures was expanding between a 5% and 7% annualized pace, consistent with the second half of the 2010's expansion.
More troubling yet, the heat in plastic's usage is coinciding with a rollover in household income expectations (yellow line). The double dip here produced a 3.6% net percentage of respondents expecting higher income over the next half year, the lowest optimism reading for this forward gauge of consumer spending in 12 months.
The divergence between hot plastic and cold cash describes U.S. consumers getting over their collective skis. Coupling this with a peak in current job prospects would imply that the wage inflation narrative is nearing a top. That's exactly what the Jobs Plentiful index is communicating (red line). After September's record high, the positive momentum stalled.
Except metaphorically, bad math never computes. We know that consumers don't always do what they say. That said, inflation expectations persisted above the 6%-mark for all of 2021; they've since been at or above 7% in three of the five months ended February. If it walks like stagflation and talks like stagflation, it must be stagflation.