Quill Intel Pro — Begin and End Your Day with an Advantage
WHO WE ARE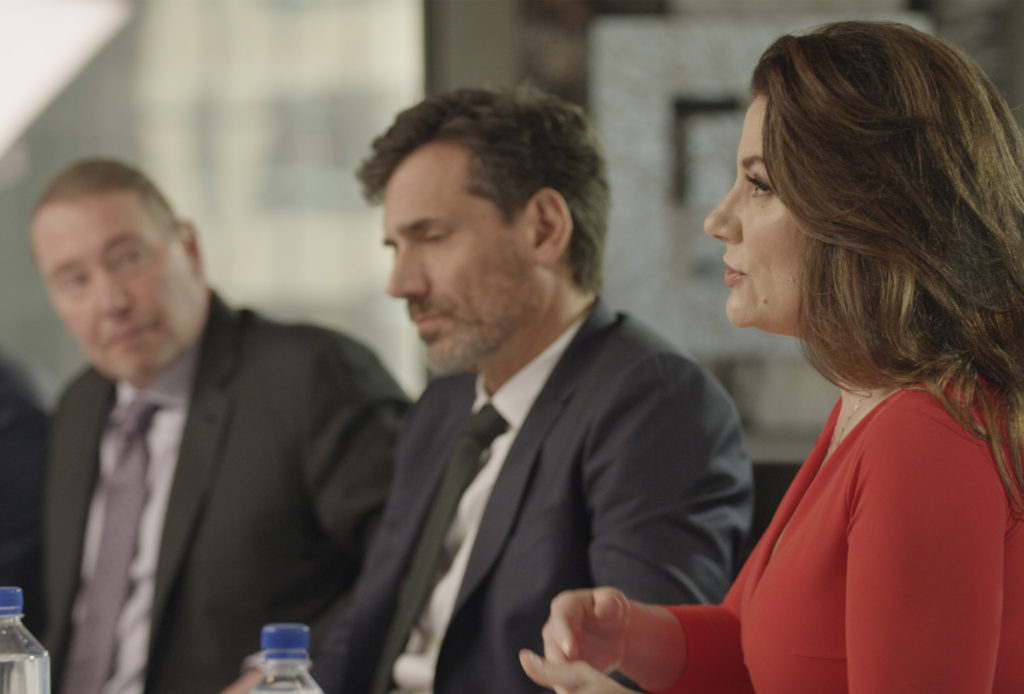 QI Research brings both Wall Street and Federal Reserve experience together with a vast network of connections across the finance industry. We triangulate institutional sentiment, what central banks watch, and how monetary policy affects investing. The result is uniquely actionable advice for equity, fixed income, real estate, and alternative investors. 
RESEARCH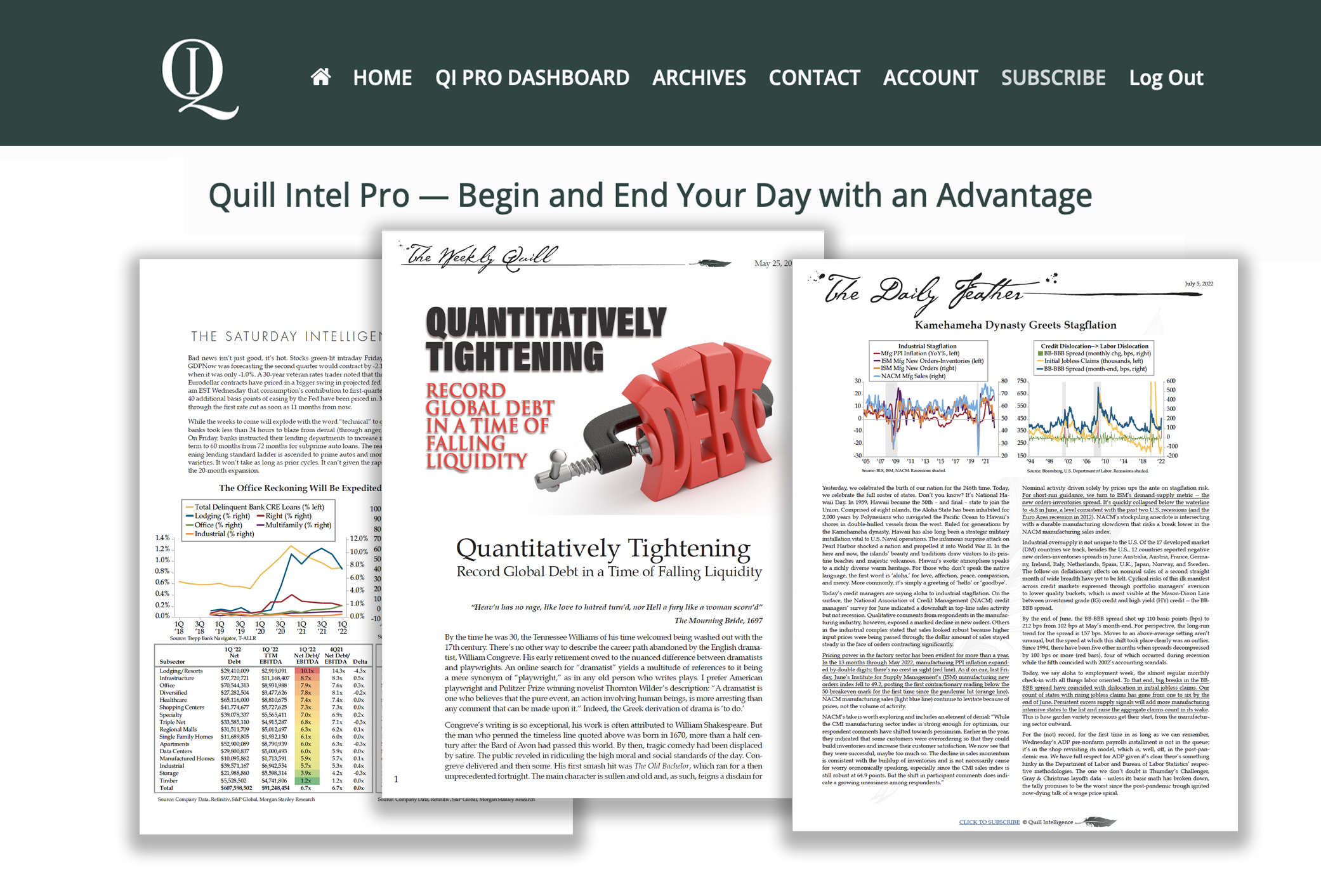 QI Research has two core offerings — our retail-oriented Daily Feather and our full institutional suite of offerings via QI Pro. Daily market advice is published in an enlightening one-page narrative. QI Pro provides a dynamic and constant flow of independent research which we distill into a more actionable format which combines medium-to-long-term and deep-thinking macro strategy with real-time market thinking and portfolio positioning. 
SPEAKING ENGAGEMENTS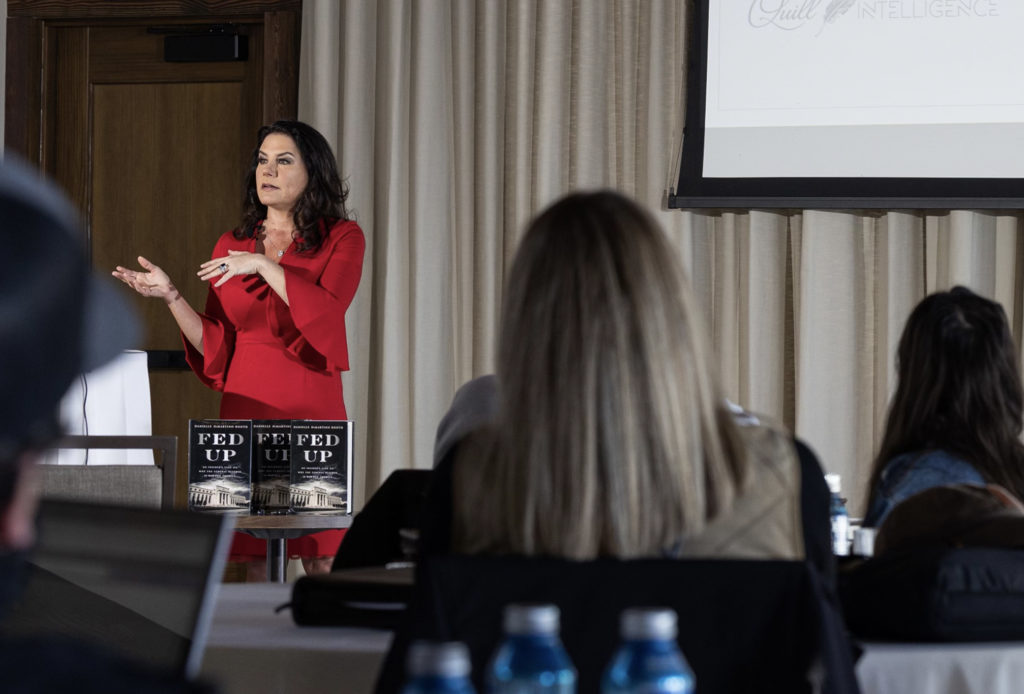 As engaging as Danielle's writing style is, her in-person delivery of relevant, up to the minute analysis can be even more appealing. Danielle hosts conference calls regularly with our QI Pro subscribers. Share Danielle with your team or clients, as an independent, key-note speaker at your next event. Take advantage of her expertise and breadth of knowledge.
Danielle DiMartino Booth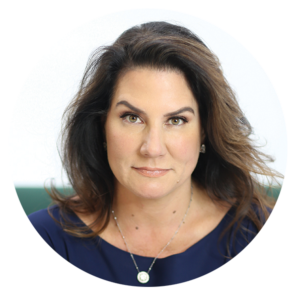 As Founder & CEO of QI Research, DiMartino Booth set out to launch a #ResearchRevolution, redefining how markets intelligence is conceived and delivered. A global thought leader on monetary policy, economics and finance, Danielle brought together a core team of investing veterans to analyze the trends and provide critical analysis on what is driving the markets – both in the United States and globally. She is the author of FED UP: An Insider's Take on Why the Federal Reserve is Bad for America (Portfolio, Feb 2017), a former columnist on Bloomberg View, a business speaker, and a commentator frequently featured on CNBC, Bloomberg View, Fox News, Fox Business News, BNN Bloomberg, Yahoo Finance and other major media outlets. READ MORE
"Danielle DiMartino Booth served as my eyes and ears on the Street when I was President and CEO of the Dallas Fed. I relied on her ability to mine intelligence from her diverse network. Danielle was gifted in reading between the lines to discern what wasn't being said.  I value her insight to this day."
Richard Fisher
Former President and CEO The Federal Reserve Bank of Dallas
"Danielle DiMartino Booth brings together long experience as an independent researcher, a decade as a veteran insider of the Federal Reserve and an analytical scope that spans all major asset classes and economic inputs. That's a compelling cross-section of expertise in any market environment, not the least at a time when never before in my career have the business cycle and the markets been so commandeered by politicians and policymakers."
Jeffrey Gundlach
CEO DoubleLine
"Danielle DiMartino Booth has always and remains my one and only go-to for anticipating Fed policy and providing thoughtful analysis about how monetary policy influences the real economy and financial markets. Danielle is a thought leader who relentlessly strives to unveil the truth at a time when uncertainty in the investing arena can be daunting."
Ivy Zelman
CEO Zelman & Associates
"Danielle entered the Dallas Fed armed with knowledge and access to data that no one else had nor thought to obtain. That knowledge made her a valuable asset, which then allowed her to gain an understanding of how the Fed works from the inside. I'm not aware of anyone else having this combination of experiences, which gives her the ability to provide powerful commentary on financial markets that are unlike anything else I've found."
Randy Woodward
Managing Director, Fixed Income Capital Markets
"Although I am constantly overwhelmed with an onslaught of macroeconomic research, I make it a point to read Danielle's work each week. Her unique perspectives gained working for the Federal Reserve– are invaluable.  All serious investors should read her work on a regular basis."
David Hay
Chief Investment Officer, Evergreen Gavekal

The Daily Feather is a forward-looking snapshot of the most pressing developments on the macroeconomic and investing fronts. The QI team collaborates to pinpoint where the economy is in the cycle – expanding, inflecting or contracting. Institutional investors, traders and hedge funds utilize the timeliness of the Feather to anticipate movements in the markets and position themselves nimbly and profitably.

The Weekly Quill provides a deep analysis into a broad range of subject matters ranging from the Federal Reserve, global monetary policy, earnings season, asset allocation strategy, commercial and residential real estate, private equity, public pensions and every aspect of the growing fixed income markets. The aim of the Quill is to help investment managers and chief investment officers position their portfolios for the medium and long-term.
JOIN THE #RESEARCHREVOLUTION
Whether you are an individual investor or portfolio manager, a subscription to QI Pro will escalate your alpha. Find out if the The Daily Feather is what you need or if the full QI suite is more appropriate for you and your team. 
A Lifetime on the New York Stock Exchange — Down the Middle — Arthur Cashin with DiMartino Booth